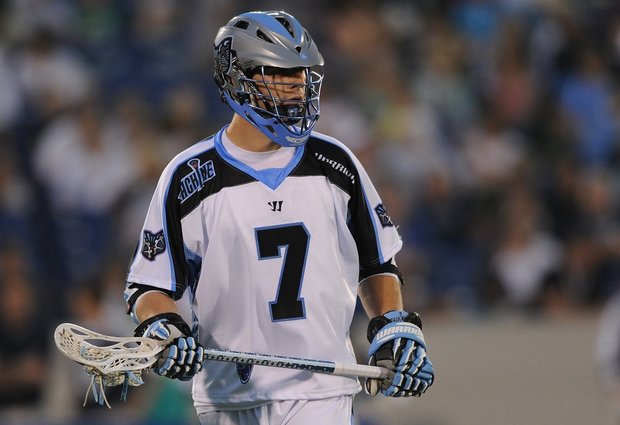 Josh Porcell
Midfield
Joshua Porcell – Founder and CEO
Saratoga Springs, NY
Saratoga Springs High School
Bridgton Academy
Essex Community College
University of Maryland Baltimore County (UMBC)
Boston Cannons 2008-2009
Chicago Machine 2010
Ohio Machine 2012
Assistant Coach Siena College – Present
Josh wasn't introduced to lacrosse until high school. He fell in love with the sport. He found that while he had the aptitude for lacrosse his foundational skills were not on par with those of his teammates. Through practice, perseverance and quality coaching Josh was able to elevate his game to the professional level in a few short years. That is why he takes personal interest in every player he comes in contact with. He wants to give every lacrosse player the opportunity to achieve excellence. He gained an appreciation for the goals you can realize through dedication, vision, hard work and a strong foundational skill development program. Instructional platforms like were Rogue were not available for Josh. That is why his goal is sharing the game with young players today.
Kyle Hartzell
Defenseman
Kyle Hartzell – Director of Operations
Dallas, TX
Archbishop Curley, Baltimore, MD
Essex Community College
Salisbury University
San Fransisco Dragons 2008
Chesapeake Bayhawks 2009-2011
Ohio Machine 2012-2013
New York Lizards – Present
Team USA – Silver Medalist 2014
Head Coach Plano West – Present
Coaching to me is a way to give back to the game I love so much. The reason I coach is simply to teach kids what I have learned throughout my career and share my experiences. I want to make kids better and hopefully inspire them to play at the next level whether that be high school or in college. Motivating, and coaching is something I enjoy a lot and there's nothing else more rewarding then seeing young athletes develop into great lacrosse players and men. Lacrosse is the fastest growing sport in the country and I don't see it slowing down. I am honored to be a part of growing this game.
Terry Kimener
Midfield
Terry Kimener – Operations Manager Rogue South
Dallas, TX
Oakton High School, VA
Bridgton Academy
University of Maryland Baltimore County (UMBC)
Chicago Machine – 2008-2011
Denver Outlaws – 2012-2014
Charlotte Hounds – Present
Assistant Coach Plano West – Present

Professional Career:
Kimener has spent the past four years with the Denver Outlaws organization, following a three year stint with the Former Chicago Machine. In 75 career MLL games, the midfielder has amassed 74 goals (two of which were 2 pointers), 62 assists and 67 ground balls.

College Career:
UMBC 04′-08′:
3x 1st Team All-Conference
3x All-American
Conference Player of Year 2008
AE Conference Tournament MVP 2008
UMBC Male Athlete of the Year 2008
Scott Rodgers
Goalie
Scotty Rodgers
Baltimore, MD
MacArthur HS, Wantagh, NY
University of Notre Dame
Toronto Nationals 2010-2012
Ohio Machine – Present
Assistant Coach Marquette University 2011-2012
Assistant Coach Towson University 2013-2014
Team USA – Champions Challenge
Johns Hopkins Strength and Conditioning Coach – Present
Professional Career:
7th Pick in the MLL 2010 Draft (First Goalie selected that high in draft history)
16th Pick in the NLL 2011 Draft – Minnesota Swarm
Throughout his tenure in the MLL Scott has seen 39 games in goal. Has made over 330 saves and picked up Player of the Game MVP honors several times throughout his career. Rodgers led the 2011 National to the MLL Finals. Rodgers has also been chosen to represent Team USA over the past 4 years during the Champions Challenge.
College Career:
2x All-American
Led Country in Save % for 2 years
Great West Player of the Year
Teewarton Finalist
Lowe's Senior Class Award Finalist
Led Notre Dame to 2010 National Championship
Named MVP of NCAA Tournament
Marcus Holman
Attack
Marcus Holman
Chapel Hill, NC
Gilman HS, Baltimore, MD
University of North Carolina
Ohio Machine 2013 – Present
Team USA – 2014 Silver Medalist

Professional Career:
2014 Team Offensive MVP – Ohio Machine
2014 MLL Leading Goal Scorer (37)

College Career:
UNC – All time leading Points Scorer (213)
3x All American
Tewaaraton Finalist
Turnbull Award Recipient
ACC Rookie of the Year
Vonzel Legall
Midfield
Vonzel Legall
Saratoga Springs, NY
Saratoga Springs High School
Stony Brook University
Rochester Rattlers 2012
Assistant Coach Saratoga Springs 2013
Derek Pedrick
Derek Pedrick
Tucson, AZ
Saratoga Springs High School
Springfield College
Head Coach University of Arizona
Derek Pedrick enters his first year as the Head Coach of the Arizona Mens Lacrosse "Laxcats." Pedrick was hired in the summer of 2013. Pedrick brings eight years of collegiate coaching to Tucson all of those which were in the NCAA. Prior to coming to Tucson Pedrick spent the last three years at Division II Notre Dame de Namur. In 2011 they won their conference and had both the offensive and defensive player of the years for their conference. Before his time at NDNU, Pedrick Coached the 2009-2010 seaon at Division One Siena College in upstate NY. In his first season, Pedrick helped guide Siena to a 12-5 overall record and a perfect 8-0 league record. Pedrick arrived from The College of Wooster (Ohio) where he served as assistant coach from 2007-09. During his time there, Wooster recorded its highest win total (11-3) in school history and its man-up unit ranked 12th in the nation. Prior to that, Pedrick was an assistant coach at Trinity College (Conn.). Pedrick helped lead Trinity to a 3rd place finish in the NESCAC. Pedrick was a four-year letterwinner at Springfield College (2002-05), playing in 67 career games and recording 83 points (72 G, 11 A). He won three league championships (2003-05) and the ECAC Tournament (2002) while playing for the Pride. Pedrick served as student assistant coach for Springfield College in 2005. He earned his bachelor's degree from Springfield College in 2006. Pedricks brother played at UMASS and helped them to the division 1 national championship game in 2006.