Marcus Holman - Offensive Clinic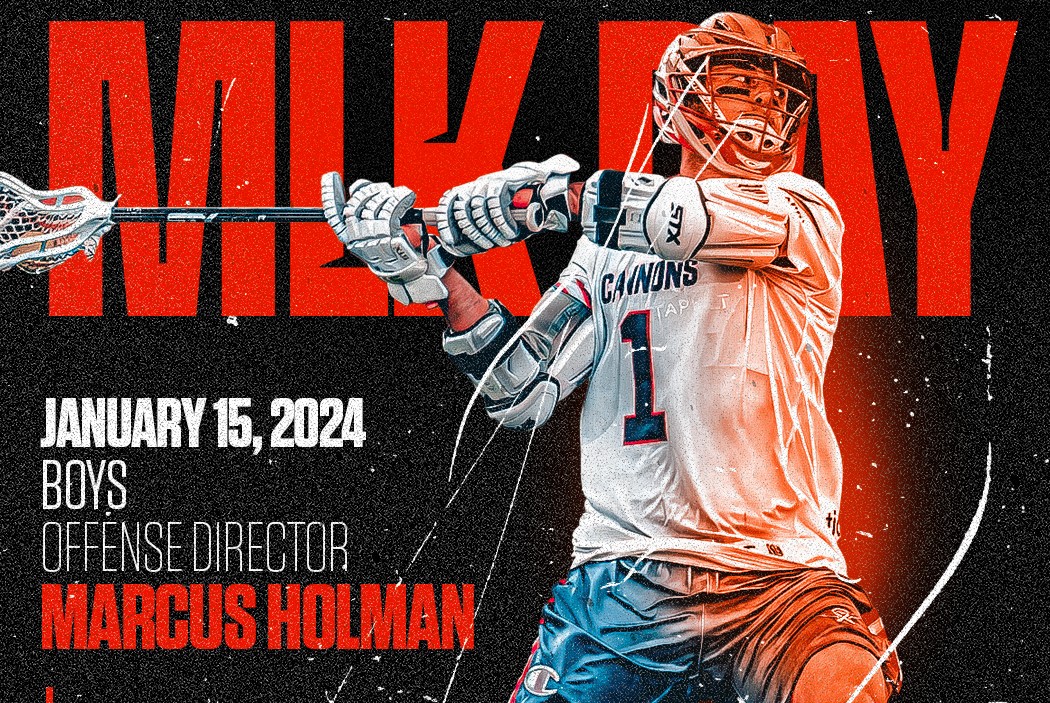 Location: Afrim's Malta (2381 US-9, Mechanicville, NY 12118)
When: Monday
Date: January 15
Time: 12:00pm-1:30pm
Grades: 5-12
Cost: $125 per session
VIP Session - Only 6 Spots Available, Post Clinic
Time: 1:30pm-2:30pm
Grades: 5-12
Cost: $100
****REGISTRATION DEADLINE:  January 15, 2024
Coaching Staff:

Marcus Holman -  11 Year Pro Player
Univ. North Carolina - 3x All-American, ACC Player of the Year
2017 World Champion MLL - Ohio Machine
Team USA - Gold Medalist '18
9x All-Star
2x First Team All Pro
PLL Attackman of the Year '23
Captain of the Cannons LC - PLL
Over 300 Career Goals - 3rd All-Time

Clinic Day and Expectations
Clinic Format: Skills Covered
Proper Shooting Mechanics
Time and Room
On the Run
Hitch
From X and Wings
Dodging
Feeding
Stick Work
Expectations
Players should come with an open mind ready to learn.
High ENERGY, Positive ATTITUDE, 100% EFFORT.
Be ready to work hard, get better and have fun!
All Players Must Follow:
All Players must provide ALL of their OWN hydration
All Players must provide ALL of their OWN equipment
HAVE FUN, TRAIN HARD, BE A GOOD TEAMMATE, SHOW GREAT SPORTSMANSHIP
Cancellation Policy
We all have events that occur that may prevent a player from attending a camp or clinic. A full camp/clinic credit will be offered if a written/email notice is received within 7 days of the start of the player's camp/clinic. If the player cancels, in writing/email, with less than 7 days before the start, regardless of the reason, a credit will be issued for 50% of the total amount paid. Cancellation made in writing/email within 3 days before a camp or clinic will result in a full forfeiture of funds paid and no credit will be issued. Rogue credits are to be used by the player or are transferable to another immediate family member and are good for one year from the date issued. No credit or refunds will be offered for players after the start of camp/clinic or for players who arrive late or leave early. PHONE calls or text messages are NOT ACCEPTED as notices of withdrawal from a camp or clinic. No Cash refunds are offered for any Rogue programs.

Sorry, we couldn't find any posts. Please try a different search.