Winter Positional Skill Training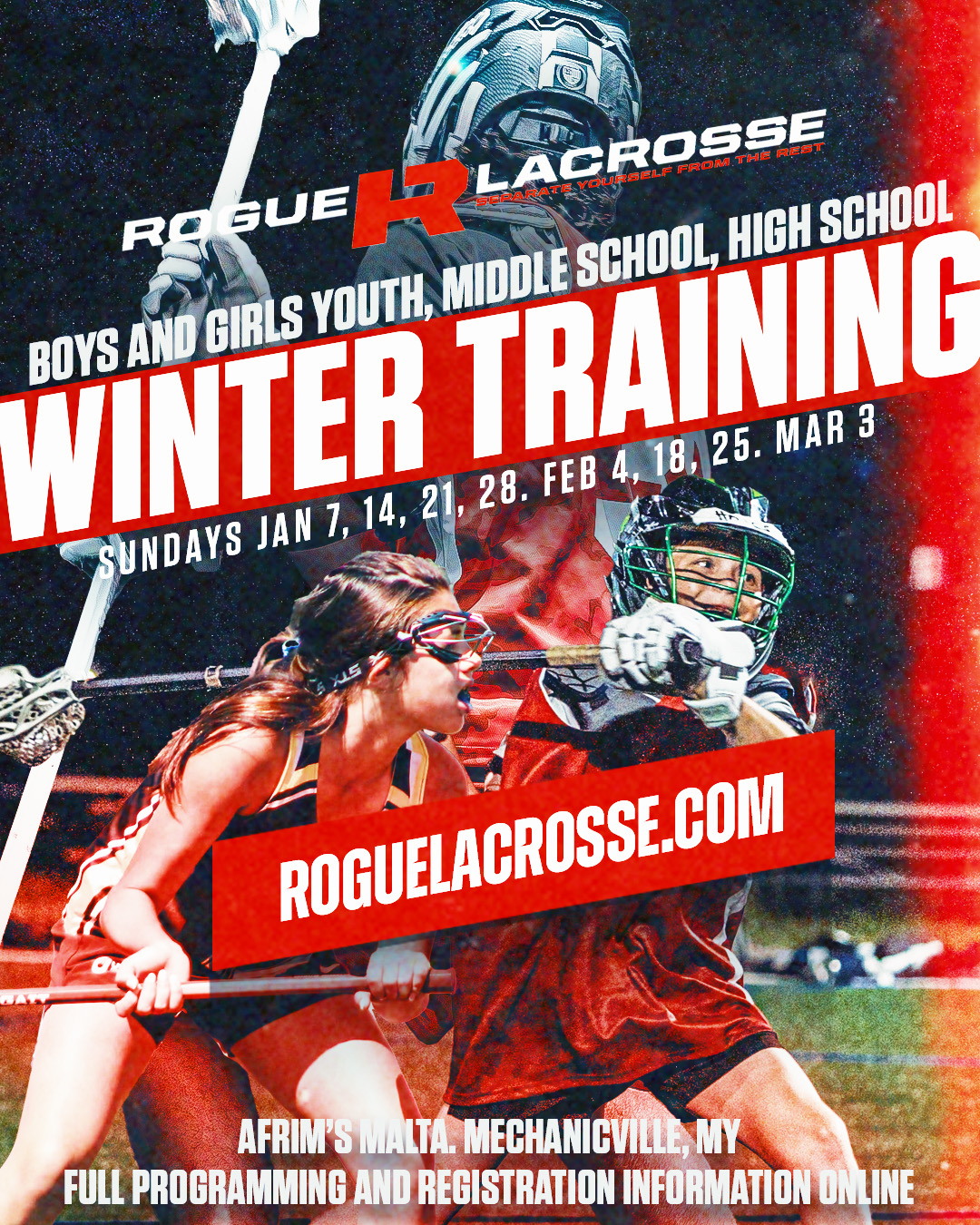 Locations: Afrim's Malta (2381 US-9, Mechanicville, NY 12118)
When: Sundays
January 7, 14, 21, 28
February 4, 18, 25
March 3
Time:
Youth 9:00-10:10am
Middle 10:10-11:20pm
HS 11:20-12:30pm
Divisions: Youth, Middle, High School
Grades: Youth 3-6, Middle 7-9, HS 10-12
Cost: $275
****REGISTRATION DEADLINE:  January 7, 2024
Coaching Staff:
Josh Porcell - Former Pro Player and Collegiate Coach
Tim Cox - Siena Offensive Coordinator
Derrick Eccles - Siena Defensive Coordinator
Mike Chambers - Defensive Coach
Mike Russell - Siena Assistant, Defensive Coach
Liam Guiton - Skidmore Assistant, Goalie Coach
Connor Russell - UAlbany Assistant, Face-Off Coach
Donny Shea - Skidmore Assistant, Goalie Coach

Clinic Day and Expectations
Clinic Format:
Fundamentals
Stick Work
Position Specific Work

Middie, Attack, Defense, FO, Goalie

Footwork
Speed, Agility and Conditioning
Goalie Specific Training
Face-Off Specific Training with Face-Off Factory
Game Play
Expectations
Players should come with an open mind ready to learn.
High ENERGY, Positive ATTITUDE, 100% EFFORT.
Be ready to work hard, get better and have fun!
All Players Must Follow:
All Players must provide ALL of their OWN hydration
All Players must provide ALL of their OWN equipment
HAVE FUN, TRAIN HARD, BE A GOOD TEAMMATE, SHOW GREAT SPORTSMANSHIP
Cancellation Policy
We all have events that occur that may prevent a player from attending a camp or clinic. A full camp/clinic credit will be offered if a written/email notice is received within 7 days of the start of the player's camp/clinic. If the player cancels, in writing/email, with less than 7 days before the start, regardless of the reason, a credit will be issued for 50% of the total amount paid. Cancellation made in writing/email within 3 days before a camp or clinic will result in a full forfeiture of funds paid and no credit will be issued. Rogue credits are to be used by the player or are transferable to another immediate family member and are good for one year from the date issued. No credit or refunds will be offered for players after the start of camp/clinic or for players who arrive late or leave early. PHONE calls or text messages are NOT ACCEPTED as notices of withdrawal from a camp or clinic. No Cash refunds are offered for any Rogue programs.

Sorry, we couldn't find any posts. Please try a different search.